Description I made this tool to allow inexperience users to assess the check their website against common Google Analytics implementation mistakes. I saw the use for such a tool after being confronted with erroneous statistics caused by a double inclusion of Google Analytics when consulting for a customer. To know more you can see the detailed...
Continue reading →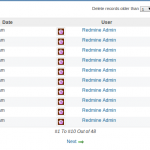 Description This plugins tracks logins to Redmine. It can highlight an illegitimate access to a Redmine site. It can be configured to send email when a successful login occurs for real-time monitoring. This plugin was developed in collaboration with Krzysztof Dryja. Screenshot Features Logs successful login attempts in Redmine Report successful login attempts in Redmine Can...
Continue reading →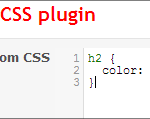 Description A very simple plugin that allows administrators to insert CSS in Redmine. Convenient if there is no access to the filesystem! Technologies Redmine Ruby on Rails License Code is published on Github under the GPLv2 license.