My ADSL connection broke down so I tried to bring the house back online with a HUAWEI E261 WCDMA 3G modem hooked up to my NETGEAR WNR3500Lv2 router running Tomato By Shibby firmware. It was remarkably easy and just took a minute. Here is how it goes:
My setup:
Enable USB support in the router: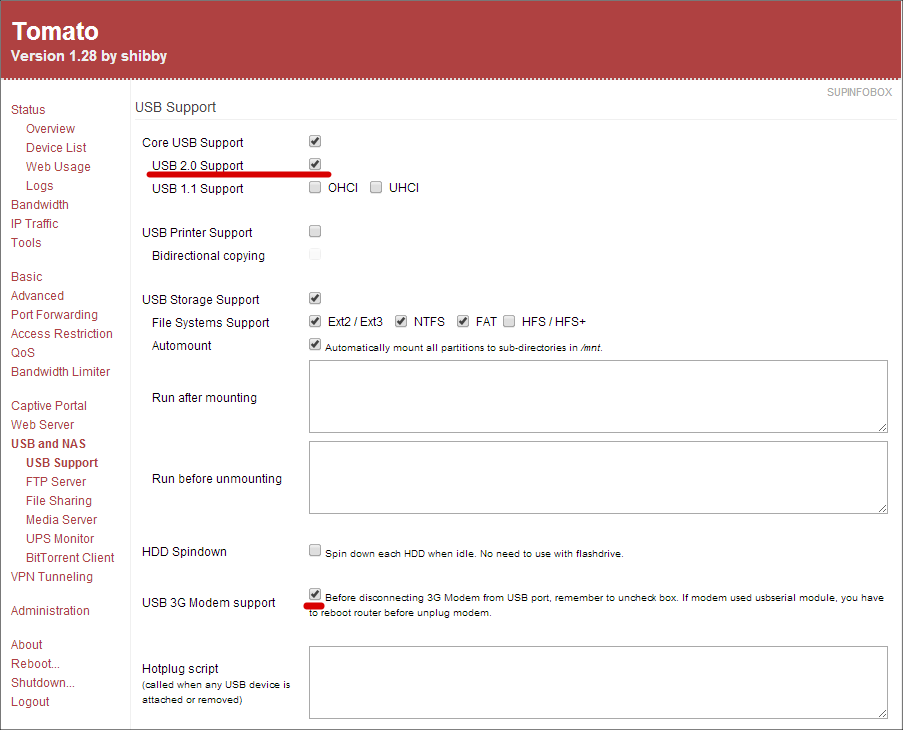 After plugging the 3G dongle, it appears at the bottom of the "USB Support" page

Now that the modem is detected, we can change the connection type from PPPoE or whatever you were using to "3G Modem", leaving all default worked for me.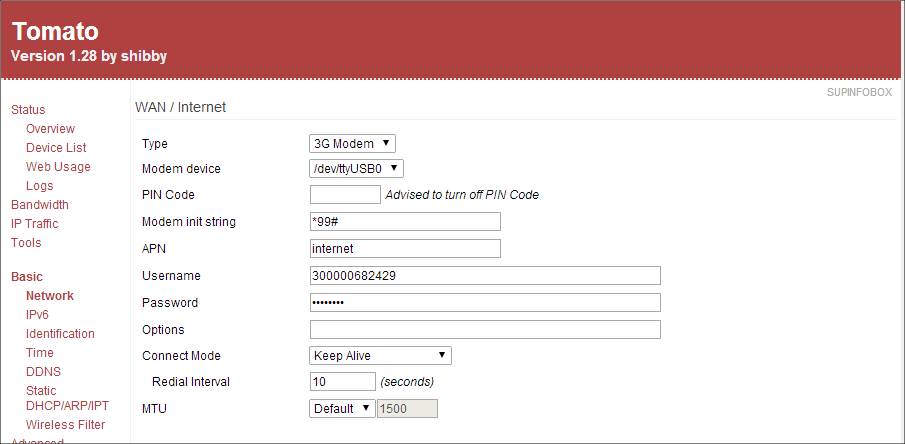 Now we can see the status of the connection in "Overview":



Yep, that is that easy! You now have a 3G router to connect your house.
Now you may want to configure the bandwidth limiter and the captive portal to keep your internet usage under control.